Proposed Amendments to the Pacifica Bylaws
Noticed and Posted April 17, 2016
Based on a motion passed by the Pacifica National Board on Thursday, April 7, 2016, the date for the PNB to review and vote on proposed bylaws amendments is scheduled for Thursday, June 2, 2016. Those amendments which have been approved by the PNB shall be voted on by the station delegates within 60 days of the PNB vote, by July 31, 2016.
| | |
| --- | --- |
| Defining Director"s Inspection "designated agent" | Download PDF File here. |
| Delegates Elections Record Date | Download PDF File here. |
| Delegates Elections Requisite 15 Nominating Signature Requirement | Download PDF File here. |
| Correcting inconsistent text re Affiliates Election date | Download PDF File here. |
PACIFICA BYLAWS AMENDMENT PROCESS – 2016
(FIRST BALLOT)
TIMELINE
Sunday, April 17 — Thursday, June 2: On-air announcements about the proposed bylaws amendments process posted to the pacifica.org website are to be broadcast on all five radio stations three times a day - twice between 6:00 AM and 11:00 PM and once between 11:00 PM and 6:00 AM.
Thursday, June 2: PNB to review and vote on the proposed bylaws amendments.
Sunday, July 31: Deadline for Delegates at each of the five stations to vote on PNB-approved proposed bylaws amendments.
Tuesday, August 2: Final Report on adopted bylaws amendments to be posted to pacifica.org.
Adopted bylaws amendments: Based on the current bylaws, within 15 days of approval of any of the proposed bylaws amendments via the entire process (see "How proposed bylaws amendments are approved" below), those new bylaws amendments will be posted to the pacifica.org website and will be incorporated into the bylaws.
OTHER INFORMATION
How proposed bylaws amendments are approved
For most amendments to be approved, they must pass the Pacifica National Board by a majority of its membership, and then be passed by a majority of delegates at each of 3 of the 5 stations. Particular types of bylaws amendments also require approval by the members via written ballot, and some bylaws amendments may be approved directly by the members even if the boards do not approve them.
For more on amending the bylaws, see Article 17 of the Pacifica Bylaws, the most current version of which can be found at
htttp://pacifica.org/indexed_bylaws/index.html
---
Pacifica Foundation's WPFW General Manager, Jerry Paris
On October 1, 2015 The Pacifica Foundation appointed Mr. Jerry Paris as General Manager of WPFW Pacifica's Washington, D.C. Radio station. Since then, Jerry has demonstrated ready, willing and able to tackle the challenges of terrestial radio in the 21st Century.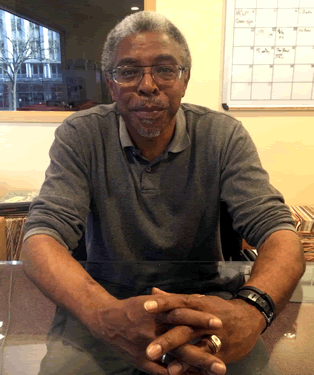 Jerry Paris is a seasoned professional in broadcast management, operations and engineering with a passion for team building and innovative media enterprises.
With 30 years experience as one of the leading engineers with ABC News working on shows such as Nightline with Ted Koppel, This Week with David Brinkley, World News Tonight, and Special Events Programming, Jerry Paris is well respected as a person who can lead community radio to a position of signal and station content strength. Jerry Paris has won several awards including Emmy Awards for news production.
As a first generation Haitian American, Jerry played an instrumental role in the transition of a 5 watt radio station to a 100,000 watt quad FM radio station in his home city of Portland Oregon. In 1974, Jerry moved to Washington DC, his second home, pursuing a degree in Electrical Engineering with minors in Computer Science and Communications at Howard University. Jerry formally began his career at WHMM. Jerry was positioned as one of the youngest known Technical Directors at University TV. A few years later he embarked on distinguished career at ABC News, rising through the ranks of engineering to become a Technical Director, and then into management as Technical Production Manager, managing a crew of engineers amassing over 300 and covering major events such as presidential elections, inaugurations, and Special Events programming.
Jerry realizes the future potential of community radio, Jerry has been resourceful in devising new HD radio channels, one of which is slated to be offered to DC area colleges to adapt to the demographics and audience reach, and is developing innovative capabilities for growing the Pacifica network.
When asked how he would like to implement change based on the station's priorities and needs as General Manager, Jerry responded, "Change is all around us and how WPFW, the Jazz and Justice station and the Pacifica network evolves with those changes will determine its longterm success and continued longevity. On the one hand there are new technologies that have changed the media landscape forever, and on the other hand, the communities we serve are still in a serious recession and facing countless of struggles. WPFW is truly unique as an interactive radio outlet in the Washington fully engaging a largley underseved audience and by reaching out to our listeners. Already we have increased our local and national presence by emphasizing remote broadcasts carrying everything from the Anniversary of the Million Man March, the Ferguson-Black Lives Matter rally, to the highly successful WPFW Blues Festival and the recently sold out "U Street Jam. There are several new initiatives underway which include new Community Partnerships, Special Events, Social Media development, training development, and other collaborative community projects."